From an OCCH member:

"
Opie was neutered today! He is doing well. He is eating hay and drinking water. He had some regular formed poops in his cage!

Thanks everyone for the donations, and GuineaPinny for fundraising for him. The donations covered all his pre-op, surgery, and post-op needs. He's recovering in style.

Here's the vet who neutered him. She did a wonderful job...the incision is so tiny and perfectly closed from inside. http://www.coteanimalhospital.com/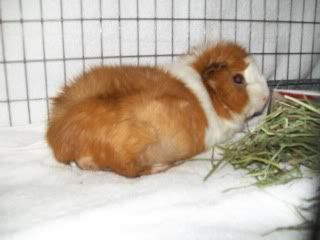 Opie in his recovery room"